Recent Productions


October - December 2022

Christina was finally able to return to theatre for the first time since the beginning of the COVID-19 pandemic. She discovered the incredibly talented and inclusive community of Central Florida Community Arts in her new backyard, and joined their production of Elf:The Musical as Assistant Stage Manager . This production brought together young actors from Pre-K through high school for a magical journey through the seven levels of the candy cane forest, through the sea of swirly twirly gum drops, through the Lincoln Tunnel, and straight into the hearts of its audiences during the holiday season.

Christina was thrilled to combine her love of theatre, teaching, and the holidays with her stage management skills in this production.



February 22, 2020

Christina could not have been more excited to participate in her first red carpet premiere for the film, "Uncanny Harbor." (The filming details can be found below in June 2019) Christina was thrilled to attend the pre- and after parties, walk the red carpet, see her name in the credits, and most importantly, to share the experience with her parents and best friend who have always supported her.


October 2019

This fall, Christina took a step behind the table and backstage, in order to lend her talents as the Stage Manager for Hibernian Hall's production of Lydia Diamond's play "Stick Fly." Christina gained a wealth of new knowledge and additional respect for the role of Stage Management, and was very glad that she said yes to this challenge, although she is usually much more comfortable onstage.





September 2019

Early this fall, Christina lent her talents to the madcap adventures of "The Iliad, The Odyssey, and All of Greek Mythology in 99 Minutes or Less." With a cast of four other actors and about 12 rehearsals, Christina portrayed 30 different characters in order to tell all of the above mentioned stories, while an on-stage timer ticked down the minutes. There were so many props and running crosses from one side of the stage to the next, that she is still not quite sure which direction she is headed next!


| | |
| --- | --- |
| | |
| "Next up for the Olympians, we've got a real tough cookie...It's Hera!" -As Jane | "Persephone, where are you my daughter?" -As Demeter |
| | |
| "All love stories are tragic" -As Ms. Henderson | "Easy there, Champ...What did you want me to do, fight hand to hand? Do you see any opposable thumbs here?" -As Noble Steed |
| | |
| "I am Theseus, son of King Ageus and I am going in to the Labyrinth" | "I'm going to get this game started by boiling my son, Pelops, and feeding him to the Gods to prove that they can be fooled" -As Tantalus |
| | |
| "Daddy, we have got to let Odysseus get home" -As Athena | "How can I be sure that it is you? You look exactly the same as when you left...but that was twenty years ago" -As Penelope |


June 2019

Christina was thrilled to, once again, have the opportunity to work with director, Nick Valaskatigs, on the film, "Uncanny Harbor." She last worked on this project when Valaskatigs was filming the trailer for the venture's kick-starter in 2014. Since then, the project evolved into a short film that was very well received at a number of film festivals, and is now being turned into a feature film. Christina reprized her role as Dr. Novak, a psychiatrist who knows more than she's letting on.
To see the trailer Click Here. Also, feel free to share the trailer on social media with #Wheresemily

September 2017 - September 2018

Over this particular year, Christina learned some of the finer points of green screen performance. She used this new knowledge to play one of the lead ensemble roles in the first season of a new web series about an elite club of superheroes called "RoseForce." Christina played the role of Monica Tello, a supermodel with super speed and super ambition. The series is produced by F.R. Perro Productions and has premiered on their website, as well as on Amazon Prime.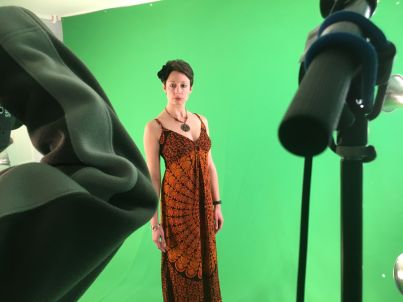 August 2018
This summer Christina had the incredible opportunity to perform an adaptation of a classic piece of literature at a major theatrical festival. Christina was ecstatic to join the cast of Ragnarok Productions' adaptation of Homer's, "The Odyssey," which was performed at The Edinburgh Fringe Festival. She was able to explore multiple roles in this movement driven, ensemble piece and to help create a truly unique theatrical experience. This was her first time traveling to Scotland, as well as performing in a major arts festival. Christina learned a lot from this experience and considers herself incredibly lucky to have been a witness to the way that a group of passionate artists can come together to support each other and a piece of work. She looks forward to the opportunity to participate in similar events in the future, especially if those events also fulfill her love of travel.




See, See On High
Zeus' Eagles Wing

To Our Great Feast, Oh Guests Come Tarrying





The Cyclops On High

Anticlea in the Underworld





The Suitors Fight Odysseus






October 13 - 29, 2017

The axe murders of Andrew and Abbey Borden resulted in the trial of the century in 1893, as well as the catchy children's tune "Lizzie Borden Took an Axe." Many, to this day, still wonder exactly what happened that day on August 4, 1892. Local playwright and director, Steve Dooner wrote the drama, "Lizzie of Fall River," to reveal one possible truth behind the gruesome crime committed in Fall River, Massachusetts.

Christina was thrilled to play the role of Emma Borden, Lizzie's older sister. Very little is known about Emma, except that Lizzie always considered her more of a mother figure than their stepmother (who met her demise along with their father that fateful August day). Christina enjoyed researching the Borden family and the events surrounding the murders, and bringing new life to the mysterious Borden family.



| | |
| --- | --- |
| | "I am not speaking of you, but of your sister who resides in the house my father has given you" |
| What's wrong with you, Lizzie? You seem so troubled" | |

July 12 - 30, 2017

This summer, Christina joined the Apollinaire Theatre for their production of Friedrich Dürrenmatt's, The Visit in PORT Park. The play looks at a town on the verge of starvation that is presented with an interesting moral dilemma. A wealthy heiress, who left the town in her youth, promises a billion dollars for the town and all its inhabitants if they make up for the injustice done to her so many years ago by killing one of their neighbors. The play explores the good of many over the one, whether a wrong done in the past can be overcome by a mostly just life, and other ways that we all try to justify our choices in life. Christina played Doctor Nüsslin , a woman of the town, and a reporter.


| | |
| --- | --- |
| The Dirge | "Get on the train!" |
| The Press in Gullen | The Final Town Meeting |


August 2015

Christina had the opportunity to combine her background in Shakespearean theatre with her foray into film with the independent film project, "Romeo & Juliet: Seasons." In this unique adaptation, writer/director Nathaniel Scott sets key scenes from Shakespeare's classic tragedy in different points during four couples' lives and relationships. Christina played the role of Juliet in the Summer of her life. Mr. Scott used the backdrop of a complicated modern day proposal with the words of the play's balcony scene to create an interesting new take on the familiar tale. Christina is looking forward to receiving her copy of the final project when filming and editing are completed.



May 2015

Christina participated in her first 48 Hour Film Project with the UMass Filmmaking Club. She played the role of Sharon, a high powered talent manager. In the film, Sharon has to solve a PR faux pas for one of her most famous clients. Christina looks forward to receiving her copy of the final project.





March 2015

Christina joined a student film team at Boston College to play Rose in "The Cure," where in the not-to-distant future, science has found a way for people to live forever. This film, written and directed by Luiza Justus explores whether or not we would make the choice to live forever, and how our loved ones might react to our decision. Christina recently received her copy of the finished film and posted it to the "Film Work" playlist on her

YouTube Channel

.


January - March 2015

Christina was excited to return to the National Theatre for Children for a fourth touring season. She played the multi-character role for the first time in, "The Treasure Trove of Conservation Cove: A Pirate's Tale." The show presented the concepts of energy production and natural resource conservation to elementary school students in North and South Carolina, Kentucky, and Ohio. The tour was sponsored by Duke Energy and was, therefore, provided to the schools free of charge.

Here's What Teachers Said About Our Show

| | | |
| --- | --- | --- |
| "Children and teachers were entertained, engaged and interested. There were jokes for everyone in the audience and my children talked about it after amongst themselves which shows it had a good effect and impact." | | "The actors were great. I had younger children and they made them laugh and kept them engaged throughout the production. We happened to encounter one of the actors later and she again spent a few minutes talking to the children. It was a great treat for the class." |
| | "The actors were outstanding. They kept the students' attention throughout the entire program. The message was repeated, which helps with retention. The comedy was just at the right level--not silly, but not drab. It helped with the delivery of the concepts. Hats off to you!" | |



Spring 2014

Christina was thrilled to be offered the lead female role in RedTere Productions' short film, "Quid Pro Quo." The film explores the concept of karma as a tool of justice in a not-too-distant future world. RedTere is planning to submit the project to local film festivals upon its completion. Christina thoroughly enjoyed working on the film with the talented RedTere production team, and looks forward to seeing the completed project soon. For more information about RedTere Productions or the new trailer for "Quid Pro Quo" select a link below.

RedTere Productions
YouTube Channel (Film Work Playlist/Quid Pro Quo Trailer)


November 2013

Christina traveled to Connecticut to play the female lead in the Wesleyan senior thesis, "The Man Who Had Too Much Empathy." The story follows Mr. Clipper, a lonely math teacher who is cursed with feeling the emotions of everyone he encounters. He deals with this by isolating himself as much as possible, until a new history teacher arrives (played by Christina) and tries to lead him out of his shell. Christina has recently received her copy of the finished film and posted it to the "Film Work" playlist on her YouTube Channel.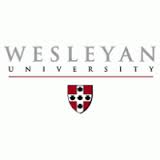 November 2013

Christina really enjoyed working on the Boston University student short film, "Territory." She played Shelly, a woman so deeply entrenched in her routine that when a scruffy stranger appears on her usual bench one day, it throws her world into quite a tizzy. The project was filmed without dialogue, and all of the sound was added after the initial filming. This provided Christina with the opportunity to experiment with her acting choices in a new way, and was a great learning experience. This was also her first opportunity to see her film work, when "Territory" was screened this December. The project was very well received and Christina has added it to the "Film Work" playlist on her YouTube Channel for viewing.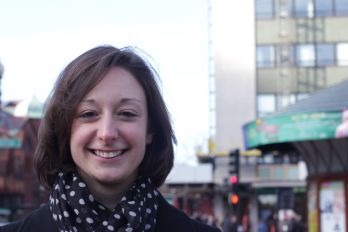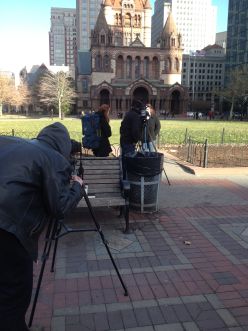 September 2013

Christina has recently been working to make the transition to the mediums of film and television. She was excited to make the first step toward doing this with a principle role in an Emerson senior thesis film, "The Widow." The film is about an elderly woman with dementia who is suspected of murdering her husband. The widow must prove her innocence before she loses all of her memories. Christina played the role of Doctor Freeman and enjoyed learning from the process as well as some of the SAG actors who were also part of the cast. She has recently received her copy of the finished film and posted it to the "Film Work" playlist on her YouTube Channel.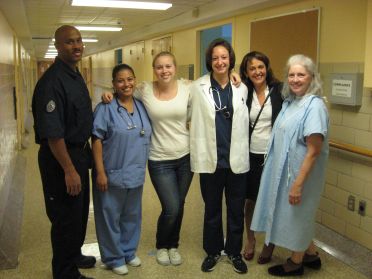 January - March 2013

Christina was thrilled to tour in her third season with the National Theatre for Children. She once again, played Nikki Neutron in, "The Energized Guyz and the Conservation Caper." The show presented the concepts of energy production and conservation to elementary school students in North and South Carolina, and Cincinnati, Ohio. The tour was sponsored by Duke Energy and was, therefore, provided to the schools free of charge.

To see a promotional video for this show click on the link below:
NTC's Energized Guyz


Here's What Teachers Said About Our Show

| | | |
| --- | --- | --- |
| "The actors engaged the children and were able to reach even our non-English speakers with their gestures and visual aides. A very nice program. Thank you." | | "Loved the energy and enthusiasm from the performers! Great job at motivating the group of students who saw your presentation." |
| | "The ladies that came had a LOT of energy! They made the kids laugh. They held the kids attention the entire time. This was one of the best group to come and visit our school. I hope to see them again next year!" | |
| "The two ladies that did the presentation were wonderful! The information that was presented was very interesting." | | "The program kept the children's attention. The program was very informative and enjoyable. My own child (he's 6) couldn't wait to complete the booklet. He was also very excited about signing up for the energy kit. Great show! Awesome actors |
| | "Great program. Very informational and exciting. Well worth our time out of class." | |




"And Save the World!"

"It's Nikki Neutron!"





"When the magnet spins inside the copper coils, that creates electricity"

"Do you even know what energy is? Or how we waste it?" -Sneaker
"Not all of those things" -Nikki





**Photos taken by Ms. Allison Ratterree at Lone Oak Elementary School**





September - November 2012



Christina was excited to return to the National Theatre for Children for a second touring season. She returned to the role of Nikki Neutron this time in, "The Energized Guyz and The Conservation Caper." The show presented the concepts of energy production and conservation to elementary school students in North Carolina. The tour was sponsored by Duke Energy and was, therefore, provided to the schools free of charge.


| | |
| --- | --- |
| | |
| | "But it's so easy to use energy wisely!" |
| | |
| "Great answer, Super Sidekick!" | |

August 2010 - August 2012

Christina completed her second, consecutive season as a core company member at Gamut Classic Theatre in Harrisburg, PA. Gamut Theatre Group is the combined company of Popcorn Hat Players Children's Theatre and Harrisburg Shakespeare Festival. As a core company member, she performed in both their children's theatre and main stage productions, taught theatre school classes and theatre camp, participated in their educational outreach tours, and managed the Gamut Theatre costumes and props departments. Throughout her tenure at Gamut, Christina completed 350 performances, taught 750 students, and created a new organizational system for both the costumes and props departments.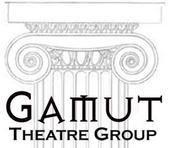 June 1 - 16, 2012
Christina, once again, joined the cast of the Harrisburg Shakespeare Company, for their 19th annual Free Shakespeare in the Park production of

Romeo and Juliet

. She thoroughly enjoyed exploring the often overlooked, but surprisingly complex, character of Lady Capulet in the classic love story. The production was set in turn of the 19th century New Orleans. Complete with 19th century suits and beaded gowns, the Dixie one step, a myriad of New Orleans cultures and accents, epic sword fights, and a voodoo priestess; there was something for everyone to enjoy.

Click here to read the review from David Olmstead of the Patriot News






"Enough of this, I pray thee hold thy peace"

"Marry, that 'marry' is the very theme
I came to talk of. Tell me, daughter Juliet,
How stands your disposition to be married?"





Lady Capulet and Tybalt tearing it up in the
Dixie One Step at the Capulet's masquerade
"Romeo slew Tybalt, Romeo must not live"




"Marry, my child, early next Thursday morn,
The gallant, young and noble gentleman,
The County Paris, at Saint Peter's Church,
Shall happily make thee there a joyful bride."
"Ay, sir; but she will none, she gives you thanks.
I would the fool were married to her grave!"




"What are you, mad?"
"But one, poor one, one poor and loving child,
But one thing to rejoice and solace in,
And cruel death hath catched it from my sight"

*Many thanks to Sam Dove, a local photographer, who took these amazing pictures during the run of the show*



March 2011 - June 2012

While at Gamut, Christina was a proud member of Gamut Theatre's resident improvisational troupe T.M.I. During her tenure the group practiced both short and long forms of improv for their various performances in the area. T.M.I was featured the third Friday of every month at The Midtown Scholar as part Harrisburg's "3rd in the Burg" festivities. T.M.I also performed at such venues as Gamut Classic Theatre, The Shubin Theatre (home of P.H.I.T Philly Improv Theatre), and placed 5th out of 18 eastern region improvisational groups in the 2011 Harrisburg Improv Throwdown.



January 20 - February 5, 2012

Christina was honored to play Gilda Radner in Gamut's production of

Bunny Bunny: Gilda Radner: A Sort of Romantic Comedy

.

The play was written by Alan Zweibel, one of the original writers on Saturday Night Live, and explores the deeply personal, but non-sexual relationship between Zweibel and Gilda Radner. The mood of the show alternates between humor and poignancy, but is always deeply human as the audience explores the unique friendship that the two shared. Complete with snipets from Emily Littella and Roseanne Roseannadanna; appearances from topical characters like Andy Warhol and Gary Shandling; and life events such as marriages, the birth of children, and battles with bulimia and drugs; this show proved both amusing and revealing to fans of Gilda Radner, Alan Zweibel, and those who share a special bond with someone in their own lives.

Click here to read the review from David Olmstead of the Patriot News






Gamut re-created this famous picture of Gilda Radner and
Alan Zweibel for the publicity pictures for Bunny, Bunny

"Zweibel....Mr. Alan Zweibel?"





The first Saturday Night Live
"Picture an ocean, if you will, Richard.
An ocean where each wave, after wave, after lust forsaken
wave...Oh yes, Richard. Alan is so much more than a writer."




"Oh Judy...oh Judy"
"Never mind!"




"A Beatle farted in your elevator?"
"I'm dangling from a helicopter and the rope ladder is caught
in the torch of Lady Liberty,and the terrorists are getting away!
Help! Help!"
"It's a boy!"




"How could you do a thing like that to me?
I would never write honestly about you."
"If I ask you a question,
do you promise to take it the right way?"

**Gamut photographer: Brianna Dow**


November 2011



This fall Christina joined the cast of Gamut Theatre Group's virtually uncut production of

Hamlet

. The story of Hamlet was originally adapted by William Shakespeare from the Viking tale of

Amleth and Feng

, and Gamut once again embraced the clothing, setting, and mannerisms of this time period in their fall production. Christina appeared as the Player Queen and assisted Hamlet in discovering that "the play's the thing wherein (we'll) catch the conscience of the King!"


| | |
| --- | --- |
| | |
| Artwork by Rob Smith | Christina Closs: Player Queen (seated, foreground), David Ramon Zayas: Rosencrantz (standing, background), Randy Hodson: Player, Nicholas Hughes: Player King (seated, center), Alex Hodson: Player (above), Preston Schreffler: Guildenstern, Robin Dorff: Polonius |
| | |
| Ian Potter: Hamlet, Christina Closs: Player Queen, Nicholas Hughes: Player King | "The Mousetrap" Randy Hodson: Player, Charles Hooker: Player, Tom Weaver: Horatio, Nicholas Hughes: Player King (prone, foreground), Christina Closs: Player Queen (kneeling), Karen Ruch: Gertrude, Dan Burke: Claudius (background), Ian Potter (foreground) |
**Gamut photographer: Brianna Dow**
*Special thanks to the Gamut website for captioning*



October 2011 - June 2012

Christina was thrilled to be an ensemble member in

Poe: Much of Madness

, one of Gamut Theatre Group's two educational outreach productions this season. The production was a part of the Tunkhannock Theatre in the Park program (PA) and had a brief run for the public at Gamut's home theatre in Strawberry Square from October 21 - 23 and October 28 - 30, 2011.



Poe: Much of Madness

, which was adapted and directed by David Ramon Zayas, is a movement and music based stage adaptation of a selection of the works of Edgar Allan Poe including

The Conqueror Worm, The Tell Tale Heart, Annabel Lee, Cask of Amontillado, The Raven,

and

The Masque of the Red Death

.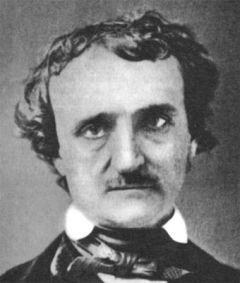 June 2011

Christina joined the cast of All's Well That Ends Well for Harrisburg Shakespeare Festival's 18th season of free Shakespeare at the Levitt Pavillion in Reservoir Park. All's Well That Ends Well tells the tale of a young maiden named Helena who loves a man above her station. By employing a powerful prescription left to her by her father, a well known physician, she is able to heal the King of France of the ailment that has plagued him without cure. As her reward, Helena is permitted to choose any man she likes to be her husband. All would be well and the play end here except that Bertram, her heart's desire, will have none of her. Hoodwinking, bed tricks, and general mayhem ensues until all is resolved. However, by the end of the play the audience is left asking if a play that ends well really means that all is well for the characters within that play. Set in France and Italy in 1942, this production excited the sight, sound, and imaginations of the audiences that came to see it FOR FREE!

This event is highly anticipated by the Harrisburg community each year. Many audience members pack a picnic dinner and come out to the park to watch Shakespeare under the stars.






"So that from point to point now have you heard
The fundamental reasons of this war
Whose great decision hath much blood let forth
And more thirsts after."
"Therefore we marvel much our cousin France
Would in so just a business shut his bosom
Against our borrowing prayers."





"Madam, he's gone to serve the duke of Florence:
We met him thitherward; for thence we came,
And, after some dispatch in hand at court,
Thither we bend again."

"There is no remedy, sir, but you must die: the
general says, you that have so traitorously
discovered the secrets of your army and made such
pestiferous reports of men very nobly held, can
serve the world for no honest use; therefore you must die.
Come, headsman, off with his head."


**Gamut photographer: Brianna Dow**


Januar

y 2011

This winter, Christina was part of the cast of The Sunshine Boys. The comedy by Neil Simon explores the relationship of the vaudeville team of Lewis and Clark, who have not spoken for the past twelve years, which is especially interesting as they've only been retired for eleven years. Filled with one liners and classic sketch comedy; the production delighted fans of vaudeville and modern comedy alike.

The production was especially exciting as Jay Krevsky and Jay Mifflouf, two of the Gamut board members who are also very well known in the local theatre circuit, played the two main characters. This was also the first time that Mr. Krevsky and his wife Nancy were on stage in a scene together, although they have performed in over 100 local shows between them.

This was also the first production on which Christina worked as a costume designer.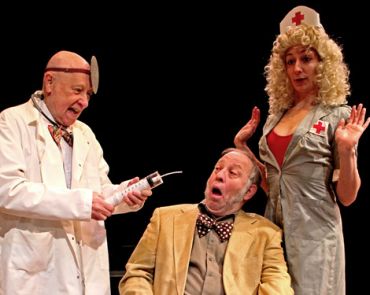 **Gamut photographer: Brianna Dow**
November 2010
Christina had the great pleasure of playing Theodote in Gamut Theatre's production of Barefoot in Athens. This rarely staged play by Maxwell Anderson examines the final months and trial of Socrates. It illustrates the motivations of the father of western philosophy and those of the citizens of Athens who Socrates often frustrated.





"It's not for Spartans!"


"Every vendible maid in Athens is being walked up and down by her mother, her best leg foremost!"






"It's not too late. There's a back way. But be quick about it"

"Then I'll go! Stay and die if you insist!
The children shall have their chance! I'll go!"

**Gamut photographer: Brianna Dow**

October 2010 - June 2011

Christina was privileged to play Gertrude, Rosencrantz, and Marcellus in the Gamut Theatre educational outreach production of Shakespeare's Hamlet. Each year Gamut produces a 90 minute production of a Shakespeare play with a limited cast. This production tours to area middle and high schools, as well as mounting a brief run for the public at Gamut's home theatre in Strawberry square.